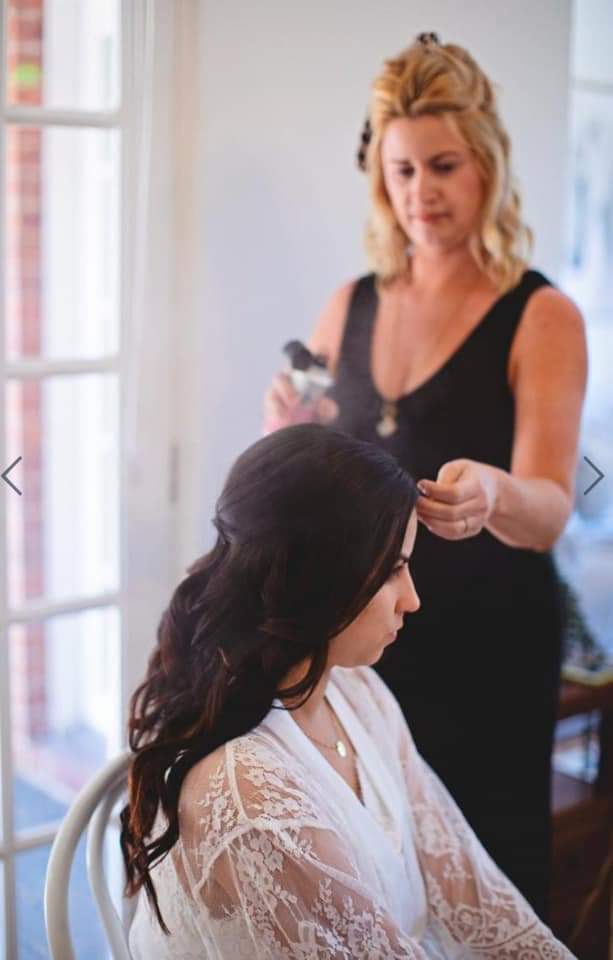 Cally Dunning
I have been working within the Hairdressing industry for 15+ years. Specializing in Weddings for 10 years
I am a fully qualified hairdresser and have worked in the following salons New Wave Hair Care, Redz Hairdressing followed by Sam Rifici For Hair. I've always had a passion for hair ups and was always the go to hairup stylist in the salon.
I now work solo running my wedding hair styling service, offering on location hairdressing which i find both enjoyable and rewarding. im quite a creative person so my work isnt really work for me. i just love doing what i do and seeing the smiles from the brides at the final result. its honestly a dream job.
I attend regular courses in the industry which is fun and enjoyable and keeps me up to date with the constant changes that happen in fashion to deliver a unique yet personalized look for any age.